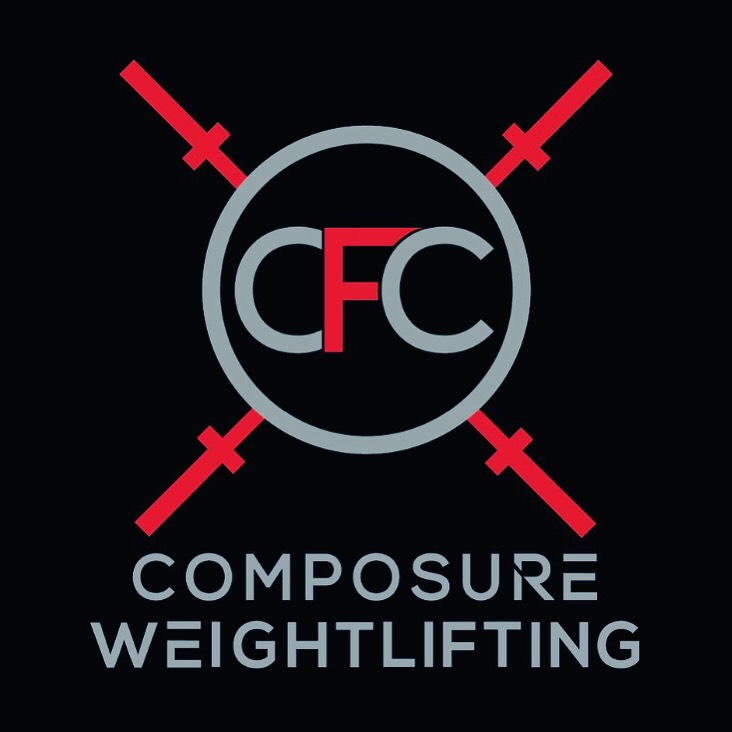 This Coaches Corner features Ben O'Connor and Spencer Gerke of Composure Weightlifting in Boise, Idaho
Describe your history in weightlifting. How long have you been coaching? Do you also participate as an athlete?
Ben O'Connor: I was first taught the lifts back at the end of 2009 when I joined Flatirons CrossFit in Boulder, Colorado. When I decided to become a coach in early 2011 I went through a 90 hour apprenticeship under my two coaches at the time which was heavily geared towards the snatch and the clean and jerk. As an athlete, I have competed in 4 weightlifting meets. I competed in two state level competitions in Colorado in 2011 and 2012 and competed in two state level meets in Idaho in 2014. I have been coaching the lifts as a CrossFit coach since 2011 and received my USAW Level 1 Sport Performance certification earlier this year. I am proud to coach for Composure Weightlifting which is housed at CrossFit Composure.
Spencer Gerke: I have been lifting weights since I was 13. I started Olympic Weightlifting when I was in high school. I started to get serious about the Olympic lifts while playing college football, and I then refined my technique as I got into CrossFit after college. I have been coaching CrossFit and Weightlifting for about a year now and I recently received my USAW Level 1 cert.
What do you enjoy most about coaching?
Ben O'Connor: I love to help people figure out the intricacies of weightlifting. When people first learn the lifts everything seems foreign and confusing to them and I really enjoy helping people achieve breakthroughs in their technique. When these technical breakthroughs result in personal records that is even more rewarding. At Composure Weightlifting our programming is focused on exercises and loading that promote technique development. We program exercises that reinforce proper positioning and timing and emphasize proficiency before intensity.
Spencer Gerke: The most joy comes from athletes achieving their goals. Athletes having breakthroughs is just as exciting: perfect positioning, conceptualizing how a lift should look, and breaking bad habits. Our programming focuses on form first. Perfect practice makes perfect and we like to ensure that every lift will look the same, either with an empty barbell or 300 pounds.
How many athletes do you train? What's your weekly routine with them?
Ben O'Connor: Currently at Composure Weightlifting we run two classes per week: Fridays at 7:15 pm and Sundays at 9 am. We work on variations of the snatch and clean and jerk both days and we also train various accessory exercises depending on the day. All of our training sessions begin with a thorough and technique oriented warm-up. Our classes can range in size from 3-15 athletes.
Spencer Gerke: We train all athletes at CrossFit Composure in the 2 lifts, we teach the CrossFit athletes the same way that we teach the weightlifting athletes. Composure Weightlifting operates 2 days per week on Friday and Sunday. We focus on technique in the main lifts, and each day has different accessory exercises. Our dedicated weightlifting class consistently has between 10-15 athletes with new drop-ins every week. Coach Ben O'Connor also trains a few additional athletes throughout the week.
What's your favorite city and/or country that you've traveled to for competition?
Ben O'Connor: I really enjoyed traveling to Colorado Springs for my first two Weightlifting meets because they were held at the Olympic Training Center.
Spencer Gerke: I have not traveled for competition, but I was able to lift with the athletes at CrossFit B'Bros in Budapest. That was a blast! I think that Boise has an awesome weightlifting community and I have attended many meets here.
How would you describe your coaching style? How do you approach the task of motivating others?
Ben O'Connor: I would describe my coaching style as extremely positive and detail-oriented. At Composure Weightlifting we always have two coaches working with the athletes during training sessions. This allows us to make more corrections in a class which meshes really well with how detail-oriented my coaching style is. Negativity is not productive and has no place at Composure Weightlifting. We make people better by building them up and caring about their success more than our own and we have a lot of fun while we do it.
Spencer Gerke: Patience is huge. I've seen a lot of coaches get frustrated with athletes for making the same mistakes over and over again. You cannot become frustrated. You need to understand that this may be the first time that a person is getting out of their comfort zone, and you need to have patience and celebrate any progress (no matter how small) in order to make weightlifting enjoyable. Motivation is tricky, but needs to be positive no matter what. Every athlete is different, some need to be yelled at for their motivation, and others need to be talked to calmly. Get to know your athletes.
What are your plans and goals for your life in weightlifting? How do you see your future in the sport? Do you plan to stay involved in weightlifting for many years?
Ben O'Connor: I plan on coaching with Composure Weightlifting for many years. I want to continue to grow our program so that it can positively influence more people in the community.
Spencer Gerke: My main approach now is to help others improve their lifts. We have plenty of potential at Composure for competitors and I am hoping that we send a few athletes to compete this summer. I will remain in weightlifting for as long as I can.
Who are some of your major influences? Who are the people you want to thank?
Ben O'Connor: I want to thank my parents Tim and Elizabeth O'Connor and my wife Marena O'Connor for always supporting me in what I do. I want to thank my first weightlifting coaches Randy Hauer and Tim Retzik for teaching me the lifts. I also want to thank the owners of CrossFit Composure: Bobby Marturello, Ross Armstrong, Tristan Sluder, and Spencer Gerke for having the vision to create such a great gym where a club like Composure Weightlifting can exist and be so beneficial. It is a truly special place where it seems anything is possible.
Spencer Gerke: There have been a few influencers in my short journey, but 2 people stick out. Tim Socha is the strength and conditioning coach for the University of Washington football team, and he was my coach at Boise State. I would not have gotten interested in weightlifting without Tim's 6 years of coaching. Also fellow Composure coach Ben O'Connor was my first dedicated oly coach. He taught me everything I know about weightlifting.
What advice would you give to athletes that are interested in trying out weightlifting?
Ben O'Connor: I would tell anyone who is interested in trying out weightlifting to find a knowledgeable coach who can help them along their journey.
Spencer Gerke: Consistency is key. Come day after day ready to learn, put your ego aside, and have fun!
What do you see as some of the major benefits of weightlifting?
Ben O'Connor: The lifts are very versatile in that they not only improve strength but also improve speed, power, flexibility, accuracy, coordination, balance, overall work capacity, and mental toughness. They also have the unique ability to teach an athlete to not only effectively exert force on an external object but also to receive external force safely.
Spencer Gerke: Weightlifting improves strength, speed, power, and helps many people with confidence. You will not get bulky, but you will get faster and stronger. Weightlifting, especially for women, is empowering. Holding over 100 pounds over your head is a huge confidence booster. If you can master something as complicated as the snatch, then you will be able to tackle any of life's crazy obstacles.
Did you ever participate in or coach any other sports?
Ben O'Connor: I played soccer from age 4-17.
Spencer Gerke: I played offensive line at Boise State from 2008 to 2013. I also coached the offensive line at College of Idaho.